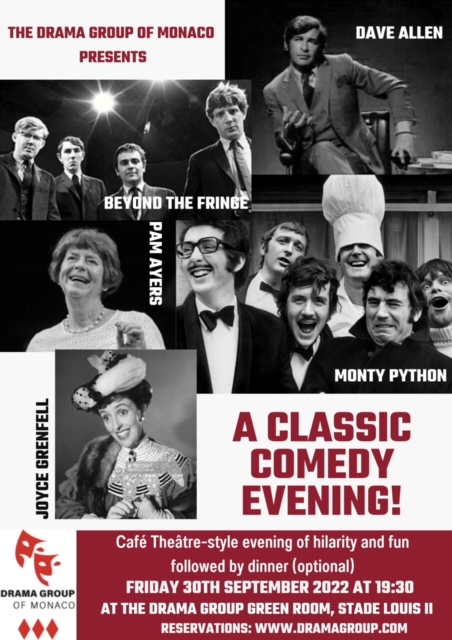 Classic Comedy Evening
Friday 30th September at 19:30 – 'The Green Room', Stade Louis II, 7 avenue des Castelans.
SOLD OUT!
If you want to watch the show, drop us an email at dramagroupmc@gmail.com, as we might be holding another performance.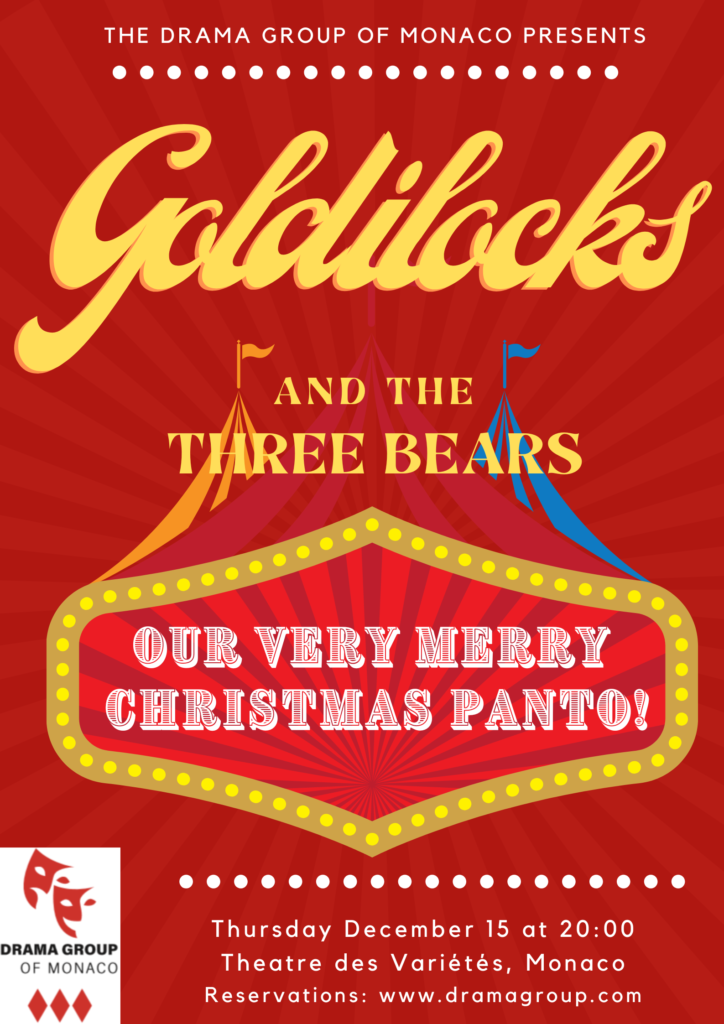 Goldilocks and the Three Bears
Thursday 15th December at 20:00 – Théâtre des Variétés in Monaco.
Bookable online or at (33) 7 85 33 07 74